Year 1: Rocket Class
Welcome to Rocket Class, where:

Here you will find our class newsletters, photos, and any important information you may need to know!

Our class teacher is: Miss Newey

Our wonderful teaching assistant is: Mrs Hoffman.

If you have any questions, please feel free to speak to either of us at the end of the school day; alternatively, you can email the school office to arrange a meeting with Miss Newey.
Important Class Information:
Tuesday and Thursday are our PE days
- for safety reasons, if your child wears earrings, please ensure they are either removed on PE days, or they come in with tape covering the earrings.
- PE kits will be sent home to be washed on Fridays; please ensure they are back in school ready for Monday morning.
Monday and Thursday are our book changing days.
- we encourage reading at home daily, of either their school book or a book at home.
- please ensure your child has read their Phonics Read Write Inc book x3 a week, that it has been ticked off, and any comments added to the reading record book, before getting it changed. Reading it more than once allows your child to consolidate their knowledge of sounds and helps to build fluency and expression.
Key Dates:
Friday 8th September- Amaze day
Friday 15th September - school photos
Friday 29th September- Inset day (School is closed)
Monday 2nd October- Open morning 9.00-10.20
Wednesday 18th October- Flu vaccines
Thursday 19th October- Flu vaccines
Friday 27th October- Break up for half term at 3.15pm
English

Learning to read is a life-long skill and a key thing your child will learn at our school. Everything else depends upon this skill, and so at Bourton we put as much energy into ensuring that every single child not only learns to read but learns to love reading!
Phonics is the key to unlocking reading and writing, and it is why we have chosen to use the Read Write Inc (RWI) phonics and writing scheme at our school. Children have daily RWI lessons, which includes an English lesson (made up of reading and writing) and a Phonics session (made up of sounds, words and spelling). Children are assessed termly to identify their progress. Learning to read is a life-long skill and the most important thing your child will learn; we encourage you to embrace your child's journey with phonics, and have included Set 1, Set 2 and Set 3 sounds below: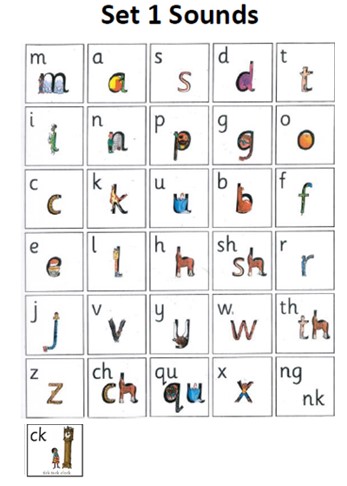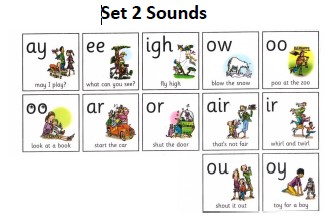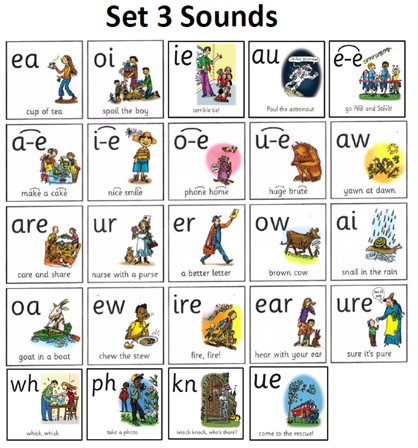 Topic
This term we will be exploring: 'The Great fire of London' which will have a History, Geography and Art focus.
We will learn:
- about chronology, cause and consequence, and a key person in History.
- how to locate the countries of the UK and their capital cities on a map, (including Bourton).
- about foreground and background and apply this knowledge to create a collage of the London cityscape.
During PSHCE (our wellbeing curriculum), we will be exploring how to keep our mind and bodies healthy, how we can uphold our school's CARE statement, and learn to understand and manage our emotions.
Maths
This term we will be focusing on number, to re-visit and consolidate knowledge gained last year, and start to explore methods of measure.
Our Maths Passport will be tested in school on a fortnightly basis - if you would like your child's home copy updated, please send it into school (an up-to-date school copy remains in class).
Your continued support at home with reading and Maths passport practise will help your child progress further and develop more confidence with reading and number knowledge.