News & Events
15/9/23
Co-Headteachers' Newsletter - Heads Up 1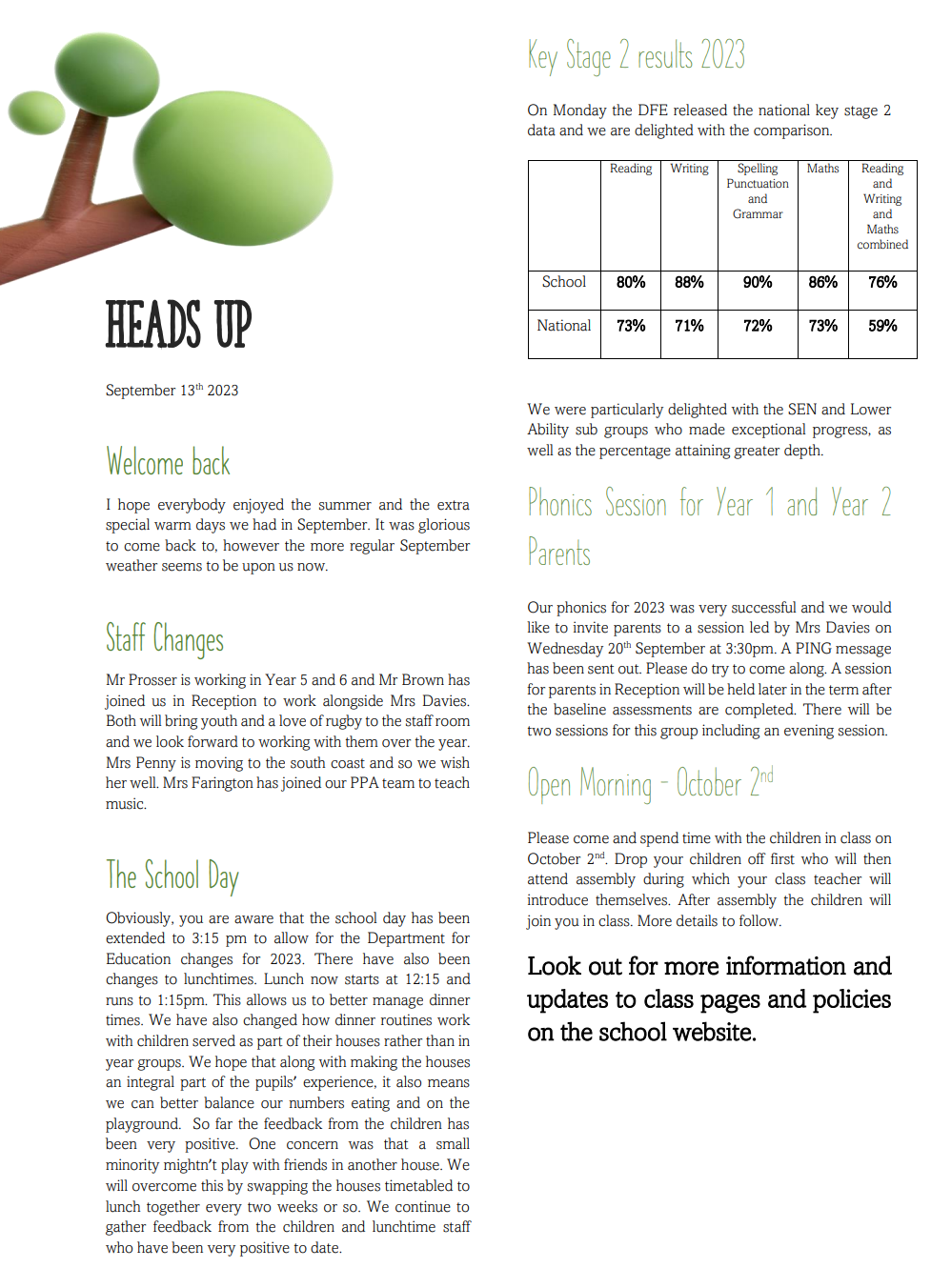 12/9/23
Bourton Roadrunners charity presentation
At a presentation on 12 September, members of Bourton Roadrunners were joined by representatives from 6 separate charities who received contributions from the club's fundraising over the past year.
This year, Bourton Roadrunners events raised a total of £7,185.14. In a change from previous years, members decided to support a range of different charities, including some smaller, Cotswold-based causes.
Funds were dispersed to:
Maggie's – home of cancer care (for its centre in Cheltenham)
Acorns Children's Hospice (which supports families in Gloucestershire)
Bourton on the Water Primary Academy breakfast club
Bourton's Baden Powell Hall
Cotswold Friends
Mindsong, a Gloucestershire based charity reaching people with dementia through music and song
Bourton Roadrunner's chair, Chris Dry said: "We're very proud of long our tradition of charity giving and extremely pleased that we've managed to raise more than £7k for the second year running."
You can find out more about the club on the Bourton Roadrunners website.