Year 2: Milky Way Class
Class teacher- Miss Holliss
Class teaching assistant- Mrs Adams
Welcome to Milky Way's class page. Here we will keep you updated on what is happening both in school and within our class. However, if you have any questions about anything, please feel free to catch up with us at the beginning or end of the school day.
Pupils will have the opportunity to change their books twice a week on a Monday and a Thursday. We encourage pupils to read each night and to read the Phonics Read Write Inc books 3 times before they change them to consolidate their knowledge of sounds and build fluency and expression. Your continued support at home with reading and Maths passport practise will help your child progress further and develop more confidence with reading and number knowledge. If you would like an update on your child's maths passport target, please send in your home copy to be updated.
On PE days, if your child has their ears pierced can they remove them if possible or bring tape to cover them for safety reasons. If children are taking their PE kits home to wash on Fridays please can you make sure they are back in school on Mondays.
Term 5
Topic
This terms topic is called: 'The Viking's are coming!' which will have a History. Science and DT focus. Children will be learning about whom the Vikings were as well as learning about their long boats. In Science, we will be looking at which materials are waterproof and which are not. In DT, pupils will design and make a boat to sail down the river Windrush! During PSHCE (our wellbeing curriculum) we will be focusing on keeping safe on the internet, exploring our emotions and looking at different types of families and what makes us as individuals 'unique'.
English

Learning to read is a life-long skill and a key thing your child will learn at our school. Everything else depends upon this skill, and so at Bourton we put as much energy into ensuring that every single child not only learns to read but learns to love reading!
Phonics is the key to unlocking reading and writing, and it is why we have chosen to use the Read Write Inc (RWI) phonics and writing scheme at our school. Children have daily RWI lessons, which includes an English lesson (made up of reading and writing) and a Phonics session (made up of sounds, words and spelling). Children are assessed termly to identify their progress. Learning to read is a life-long skill and the most important thing your child will learn; we encourage you to embrace your child's journey with phonics, and have included Set 1, Set 2 and Set 3 sounds below: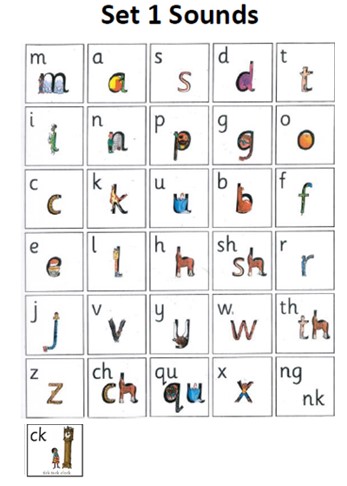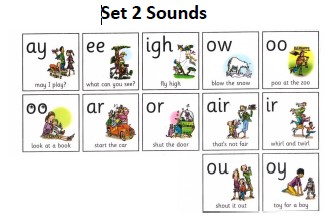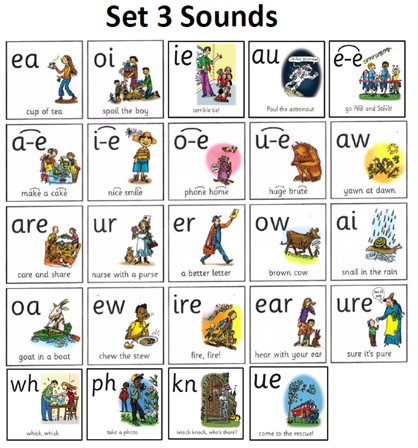 Maths
This term we will be revisiting multiplication, division and fractions in preparation for the KS1 SATs. We will also be learning about money.
Important dates:
Bank Holiday-May 1st
Kings Coronation-May 8th
Y2 SATs week 15th May-19th May
Break up for Half term-26th May